 Hoods, Workstations and Enclosures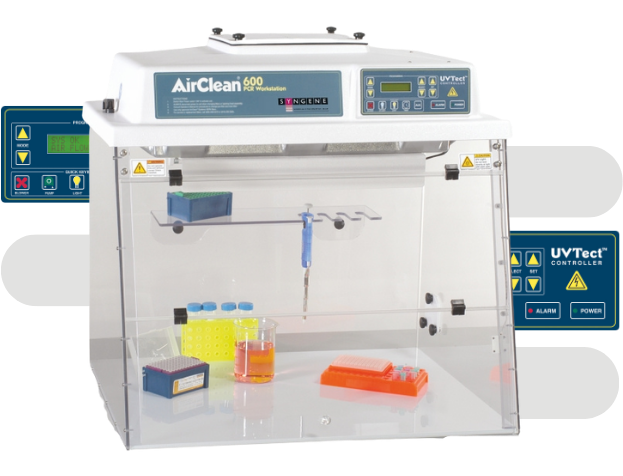 SAFE
HEPA (High Efficiency Particulate Air) safe filtration technology.
INNOVATIVE
Real time filter monitoring, air flow monitoring with advanced filtration.
ECO-FRIENDLY
Engineering green products that protect the environment since 1992.

Founded in 1997, Syngene is a world-leading supplier of gel doc systems for rapid imaging and accurate analysis of visible gels, multiplexed fluorescence westerns, stain-free gels and chemiluminescent blots.
Our relationship was formed in 2019 when Airclean sought a new European distributor for their range of PCR workstations. Since then, Syngene has taken on more of the Airclean range, and we now dual brand the systems to bring the safe ISO Level 5 Class 500 units to a global market. Trust Syngene and AirClean to provide you with a safe and efficient solution. Founded in 1992, AirClean Systems is the largest North American manufacturer of ductless hood, workstations and enclosures. We continue to develop and produce a complete range of solutions for protecting the operator or process from toxic vapours, fumes, gases and particulates.
Vertical Laminar Flow Workstation
This airflow system is both compact and portable, meeting the high standards of ISO 5.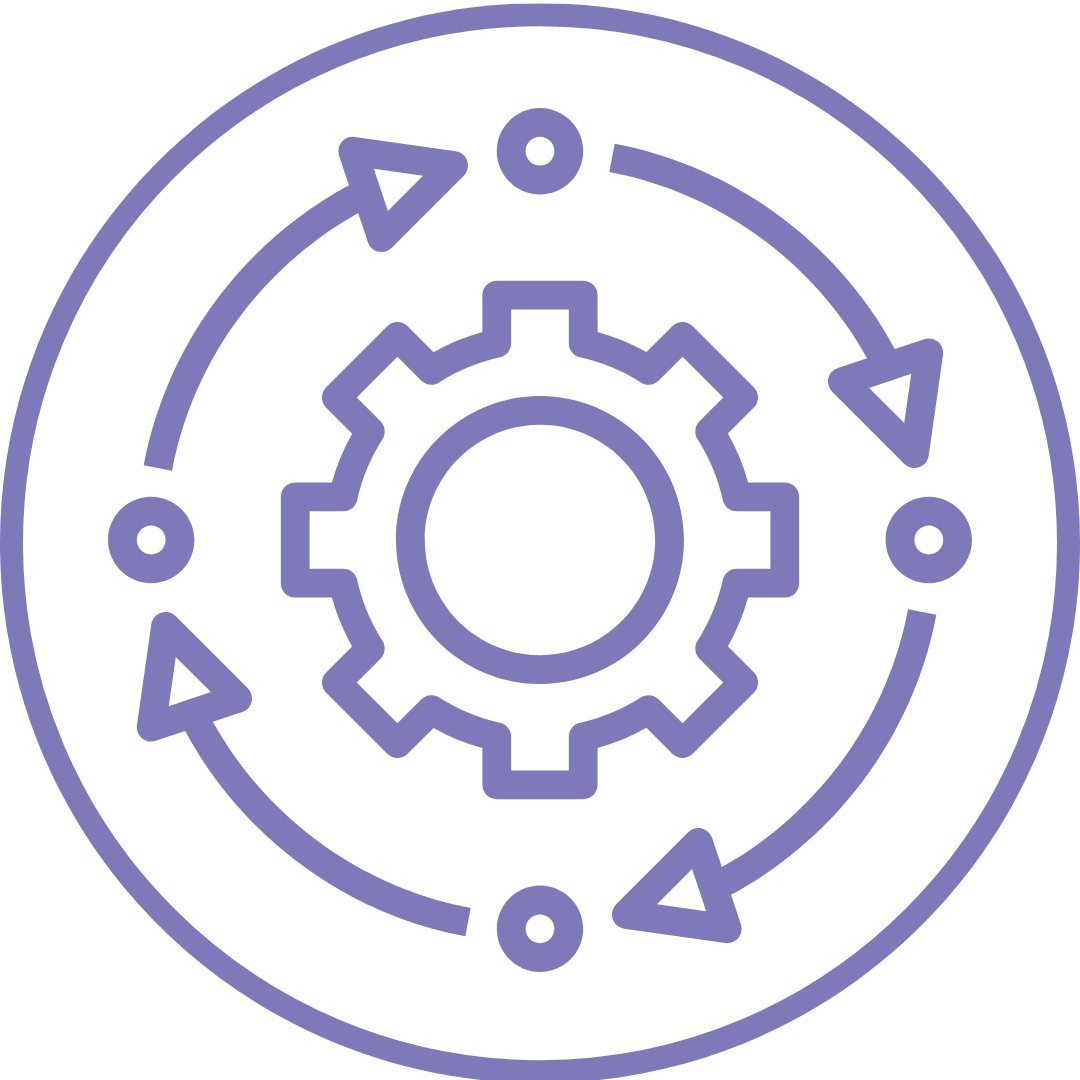 Process Protection
Ideal for non-hazardous applications that require a clean work area
Compact and portable ISO5 airflow
UVTect Automatic Safety controller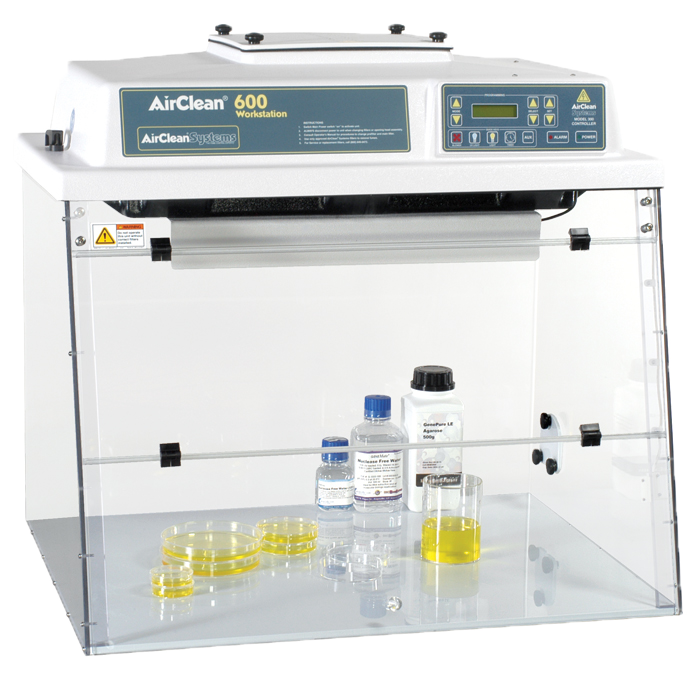 PCR Workstation
Get results – not background.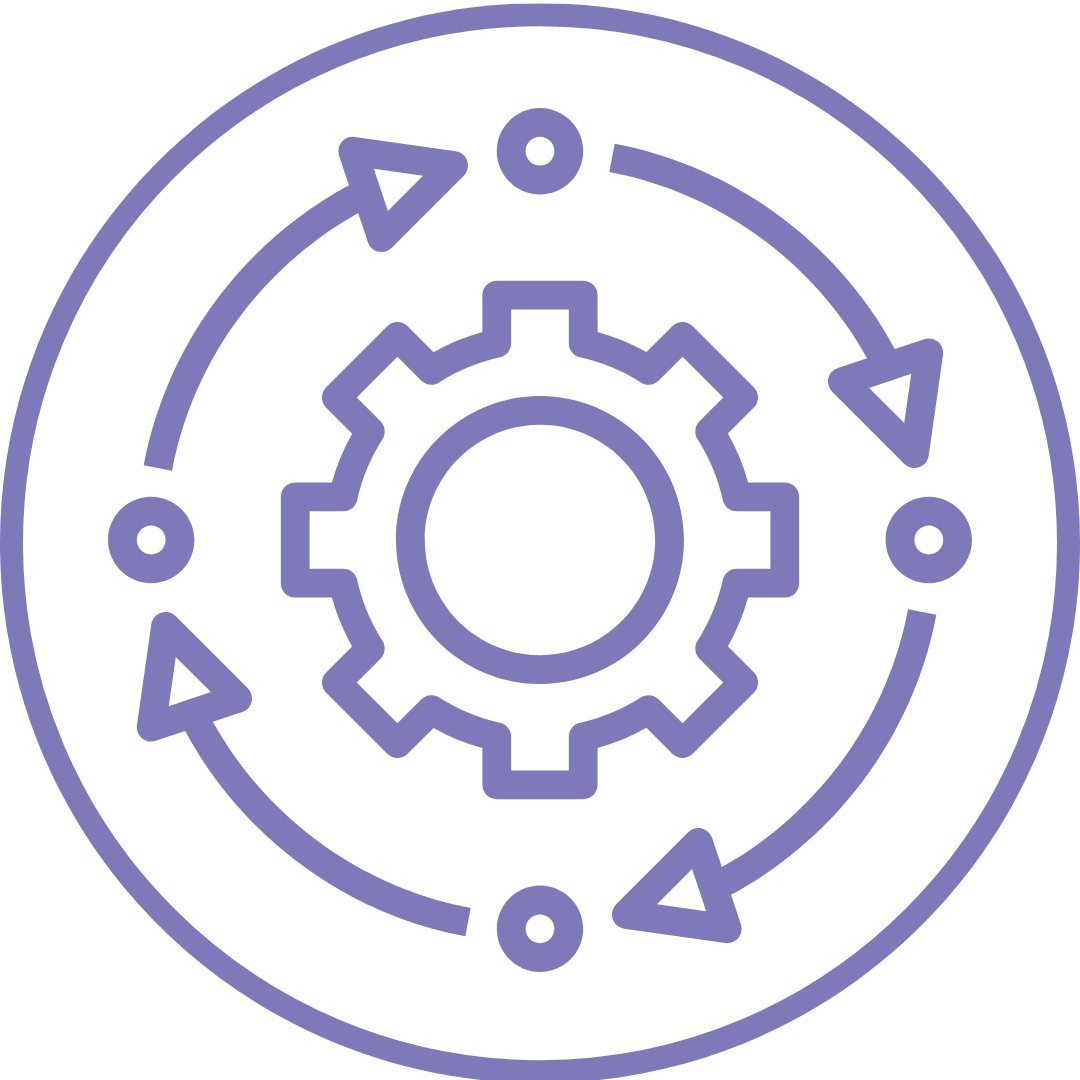 Process Protection
PCR workstations combine ISO5 HEPA filtered air with UV light irradiation for the ultimate DNA/RNA manipulation and amplification work area
UVTect Automatic safety controller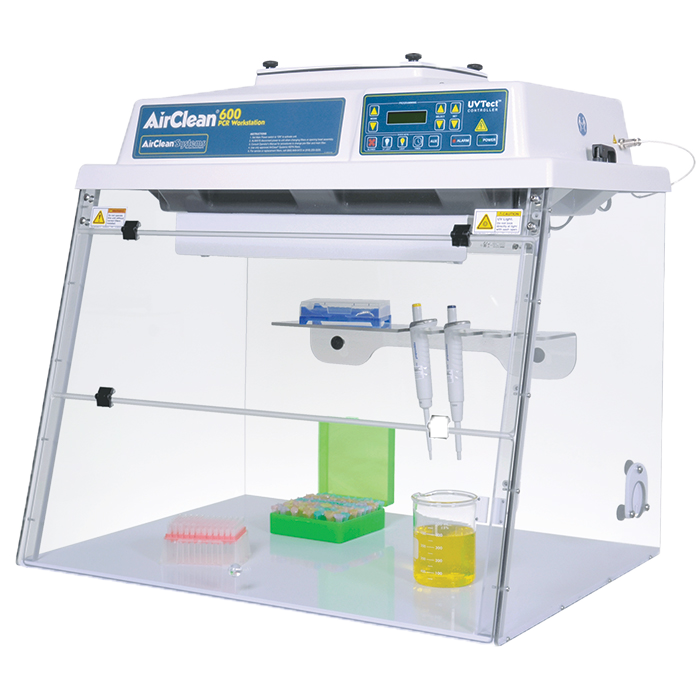 PowderSafe Type A Enclosure
A compact and mobile solution for powder containment.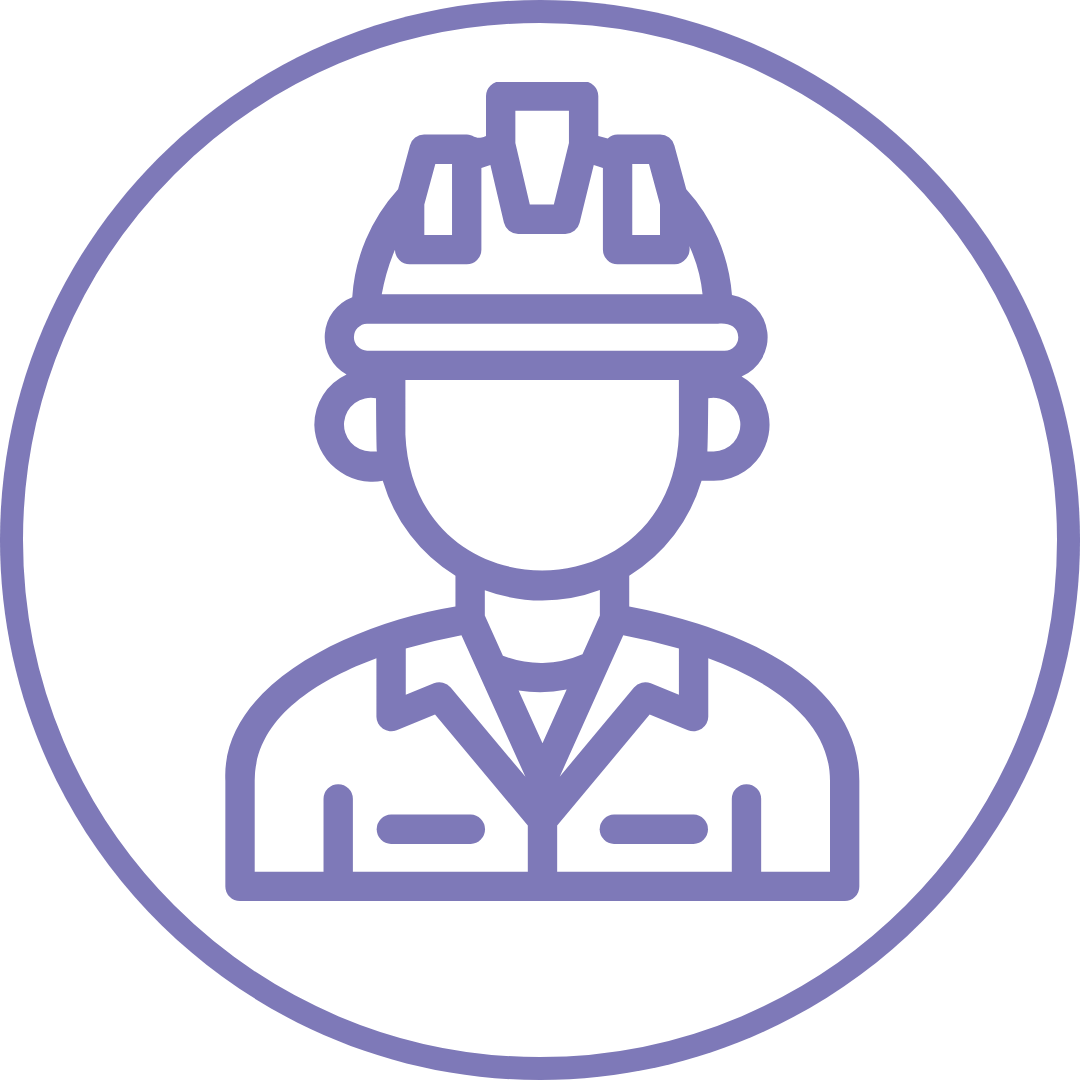 Operator Protection
Provides a safe and effective weighing environment for toxic compounds and /or liquid chemicals. Engineered specifically for balances, Powdersafe Type A enclosures protect the operator by capturing particulate in HEPA filtration without sacrificing balance stability
AirSafe automatic safety controller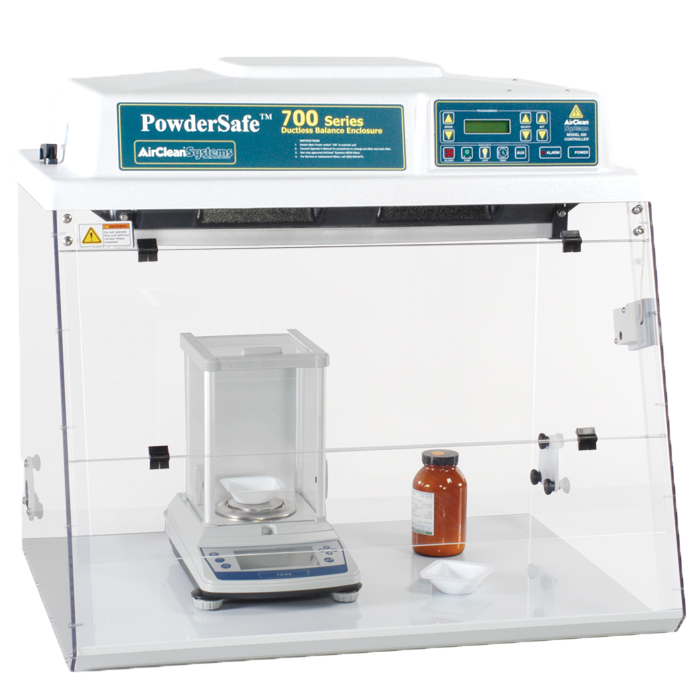 Rotary Evaporator Enclosure
Perfect for enclosing laboratory apparatus.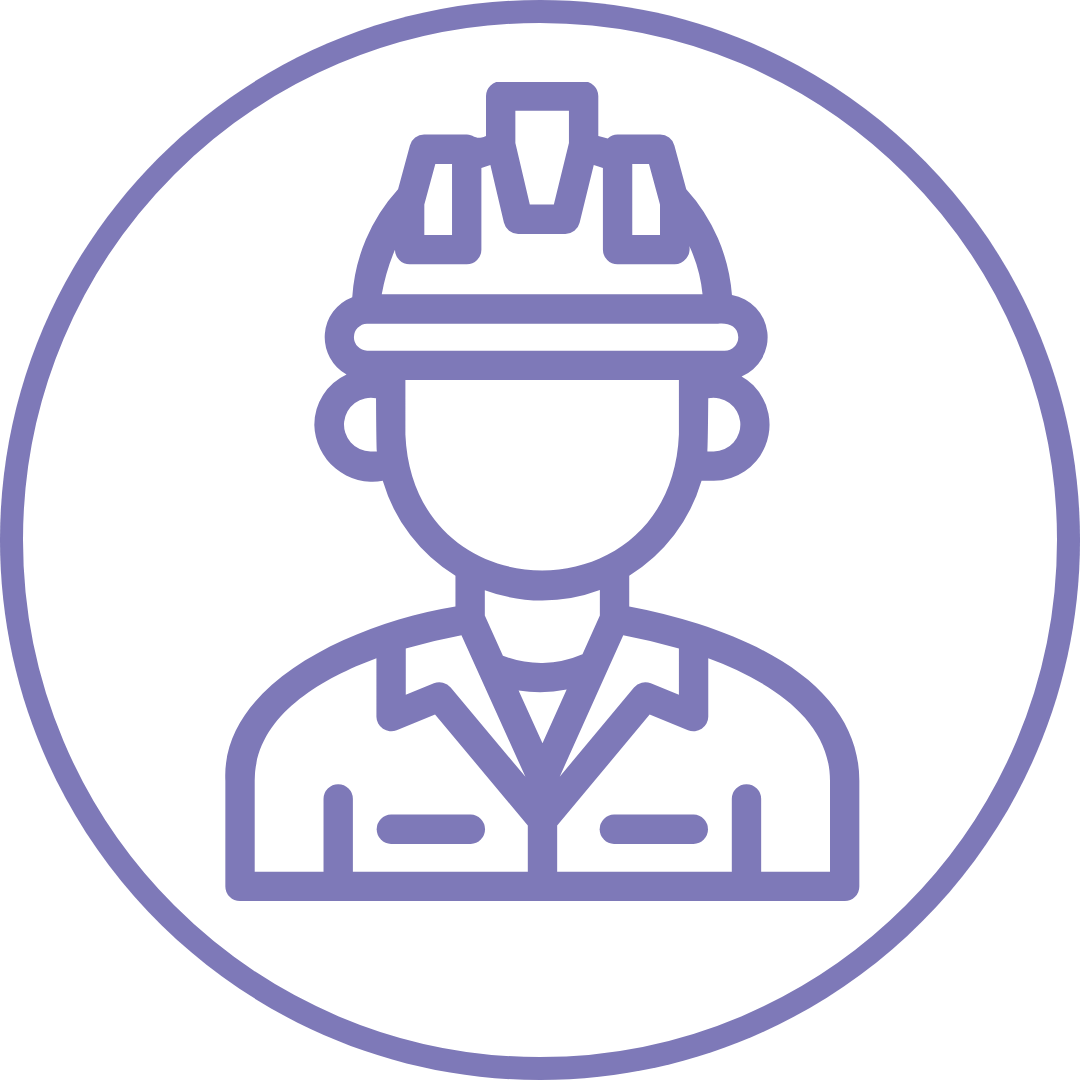 Operator Protection
Engineered specifically for enclosing rotary evaporators, chromatography equipment and robotic equipment while allowing unrestricted access for operator interaction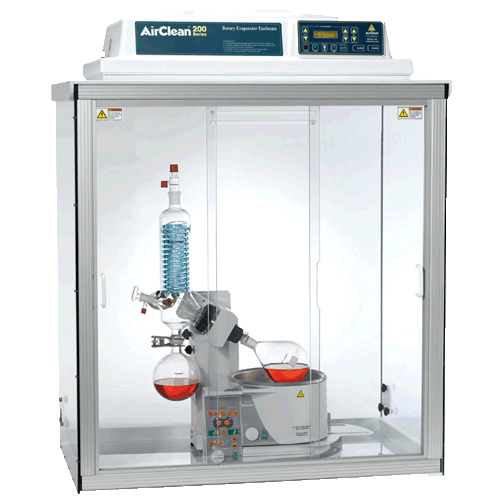 Flexible and mobile for todays ever changing laboratory environment.